Your Go-To Trex Deck Builder and Trex Pergola Builder
Kansas City Trex Decks And Trex Pergolas Are Our Specialty
When it comes to decks and pergolas, there is no better company to depend on than Graber Outdoors in the Kansas City, MO area to construct your deck or outdoor living space. Our team has the skills and creativity to ensure the success of your project.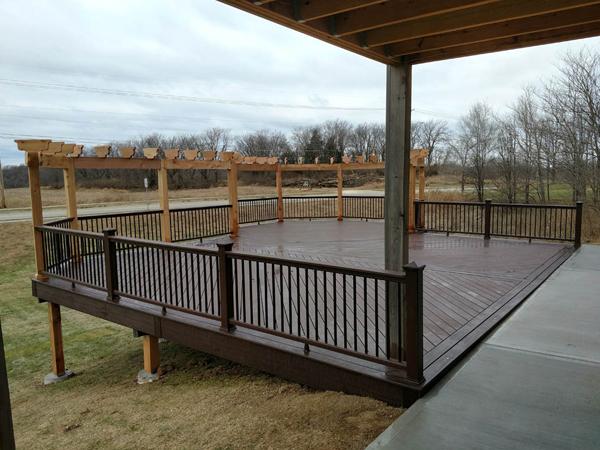 Decks offer you spacious outdoor areas to watch the sunset, read a book in peace, or host a barbecue. Let us work with you to build a Trex deck that meets your needs. We will provide you with a functional space that you can enjoy for years to come.
A pergola is a simple yet stunning addition to any outdoor area. It can turn your deck or patio into an inviting space where you can relax with your family and friends. Let us handle your project, and we will build a pergola that suits the other elements in your landscape.
There are many ways to make your pergola more visually appealing. You can hang plants on its boards or allow vines to crawl up the sides. If you need more ideas, do not hesitate to talk to our friendly staff.
When you are ready to start your project, contact us to request a free estimate.
Why build a 25-year deck on a wood frame that rots? Our Evolution steel deck framing and stair system is the next evolution in decking. If you know how to frame with wood, you can frame with steel, even on curves. The interlocking joist and ledger system lets you build sturdy, safe decks with less effort. Our powder coated finish provides increased corrosion-resistance and a more finished look. Discover a smarter steel framing system designed by deck builders, for deck builders.
The total solution in steel deck framing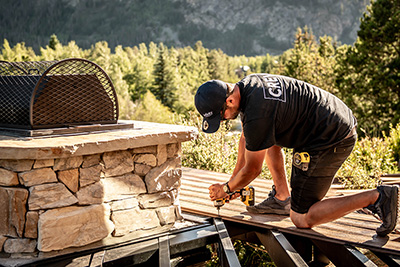 Check Out Our Steel Framing Options
We will gladly assist you in looking through all the available deck or outdoor living space options and then once you make a decision on what is right for you & your house, we will gladly install it for you!