Get Your Free Estimate Today!!
We offer deck building services and outdoor living space services in a large area surrounding Kansas City and beyond!
Monday to Friday: 9:00 AM ~ 5:00
Saturday & Sunday ~ Closed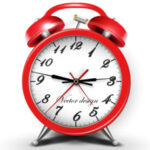 Contact us by call or email today to learn more about our services and to request your free estimate! We will get back to you as soon as possible. We will do our best to answer your questions and give you the resources you need to get the ball rolling on your next project!
To schedule a free estimate, please click below!
Have a simple question, please fill out our simple contact form!
If you are looking to schedule a free estimate, this is not the place for you. Click, "Request An Estimate" to go there.
Did you enter your zip code and end up back here again? Send us an email here and we will do what we can to help you!
See our service areas below. And if you have any questions if we come to your area, feel free to contact us and ask us your questions!
While mainly targeting the Kansas City metro area, we also go as far as ranging from southern Iowa, all across Northwest Missouri and eastern Kansas!