Custom Curve Decks Are In Style!
We offer a full line of gently rounded decks and stairs, how ever your design may be. Contact us to learn more about Curved Decking & Curved Railing in the Kansas City, MO area!
A few of the options that are available
Curved decking

Curved railing

Curved stairs 

Curved steps

Steel framing
The process to produce the Trex Curved Decking is labor intensive and involves multiple levels of geometry.
We promise that you will be amazed!!
Steel Framing is often utilized in the process.
Check Out A Leaf Deck We Created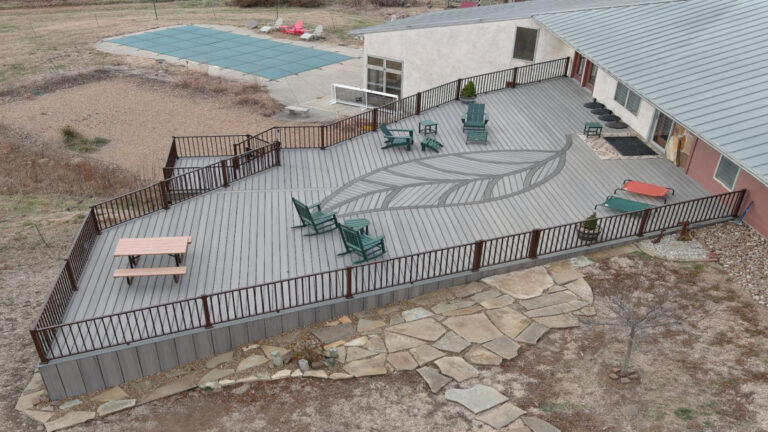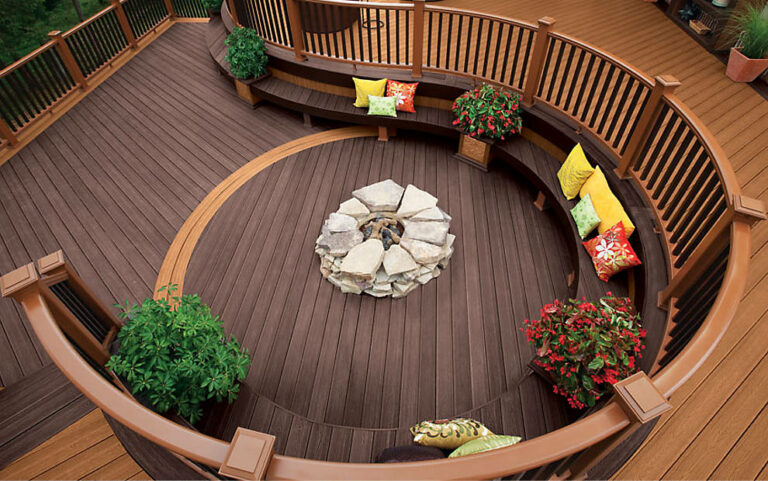 Why build a 25-year deck on a wood frame that rots? Our Evolution steel deck framing and stair system is the next evolution in decking. If you know how to frame with wood, you can frame with steel, even on curves. The interlocking joist and ledger system lets you build sturdy, safe decks with less effort. Our powder coated finish provides increased corrosion-resistance and a more finished look. Discover a smarter steel framing system designed by deck builders, for deck builders.
The total solution in steel deck framing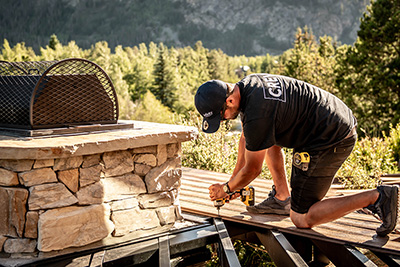 Check Out Our Steel Framing Options
Here are some photos to stimulate your imagination of the available
curved decks and curved railing possibilities!
"Why should you choose Trex?" you might ask. Take a look at our page detailing why Trex is better!
For information on our warranty and other details about our building practices, take a look at our page detailing how we build!